JP, Postoperative Blindness
In May of 2018, 56-year old JP Trevino and his wife were vacationing in the mountains of Colorado though decided to return home when he began to feel unwell.
Little did he know he was experiencing a heart attack.
When they went to the hospital they were informed that he required a Triple Bypass surgery. The blood thinner used to prepare him for the operation led to bleeding in his brain (hemorrhagic stroke), which compromised half of his vision, wiping out the entire left side of his visual field. Before his stroke, he had been in the jewelry business for the past 40 years and even owned his own shop in his hometown. For a year following the incident, he had desperately searched to find something that could help him see again to enable him to work again.
"I would need to see all the tiny details of even the smallest piece of jewelry. I have to check the prongs of an earring to see if the stones are still being held, change a watch battery, count the stones on a necklace, and more."
With no solution, he was forced to close his shop in June. A few months later he came across IrisVision through a distributor at a local convention.
"As soon as I put the IrisVision on, I turned into a kid on Christmas morning!"
JP recalls looking at a ring his son designed for him as the moment he got hooked on IrisVision, "I could see it [the ring] in great detail. Every bit of it."
"I thought to myself, 'this is exactly what I needed.'"

Thanks to the independence he has now regained with IrisVision, JP is planning to re-open his jewelry shop in December, just in time for the holiday season.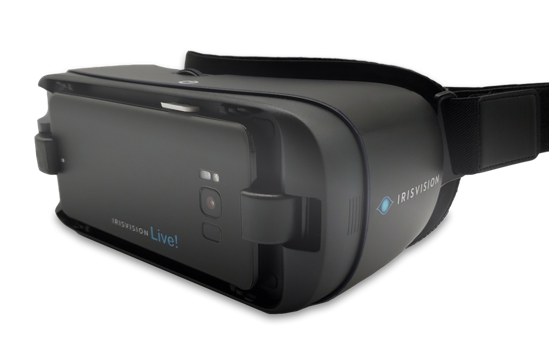 Contact Us
Let us help you with any questions you have.
Fill out the form below or call us at +1 (855) 449 4536 for your free consultation.