Trish was diagnosed with Juvenile Stargardt's Macular Dystrophy when she was 9 years old. Trish is one of six members in her family who have this eye condition. Three of her siblings, her niece, and her nephew have JMD as well. Trish's eldest brother, Phil, was the first to be diagnosed with JMD, which at the time was labeled as Macular degeneration. "My mom would take Phil to the eye doctor and they would come out telling her she has a stubborn son who refuses to read the signs," says Trish. "It's not that he did not want to read it, he just couldn't see!" Soon after Phil, the three other siblings were diagnosed too.
Considering the fact that a majority of the siblings had low vision, the family had to navigate around various difficulties that are common to the low vision community. "We had teachers who did not want to teach us since they would need to accommodate to our needs. Therefore, my parents took on the responsibility of becoming our biggest advocates." Trish explains that her parents would make sure the school provided proper testing materials for them, big print textbooks, and more. "Unfortunately my math book was the same size as my desk and so as a high school kid trying to fit in there was no way you could hide that," Trish recalls.
Despite the difficulties she and her family encountered, they did their best to persevere. "We all lead normal lives," Trish says. "We have all had careers, children, and life experiences. My parents never made us feel like we were handicapped. The term was not even in our vocabulary. It was never an excuse."
Recently, Trish's eyesight began to deteriorate rapidly. Daily tasks became more difficult than ever. Fortunately, this year, Trish and her family discovered the IrisVision.
"Let me tell you, having the IrisVision is pretty amazing," Trish says.
Her cousins captured a video of Trish trying on the device for the first time that has now circled the web. "I am so glad my cousins were there. Otherwise, nobody would have captured this moment. I wish there was a fourth person who could have captured us crying tears of joy in each other's arms afterward," Trish says. "I texted my husband the videos of me wearing the device for the first time. He was at work and responded telling me he couldn't watch them at that moment because he knew he would cry!"
Trish says IrisVision has given her a newfound sense of independence. She mentioned being able to watch TV from across the room without needing to ask her husband what is happening on the screen. "It's the little things, things that sighted people truly take for granted," Trish explains.
"The first week I just walked around my home and noticed how many setting there are on my laundry machine and my dishwasher. I was impressed!"
Trish is not the only member of her family that uses the device, each of them who have been diagnosed with JDM use IrisVision as well. She elaborated on the fact that not only are they grateful for the fact that IrisVision assists them with carrying out their daily tasks, they also use it in a different way. Ways that are specific to their own lifestyles: Trish's brothers have taken their IrisVisions to the University of Arizona Football game (see picture below) and her niece Ashley uses hers in the classroom when she teaches her fourth-grade students. Read Ashley's Story
"Before my IrisVision, I could picture things in my brain. Now, I can really see them! I can experience all the little things, personally." —Trish
"Before my IrisVision, I could picture things in my brain. Now, I can really see them! I can experience all the little things, personally." —Trish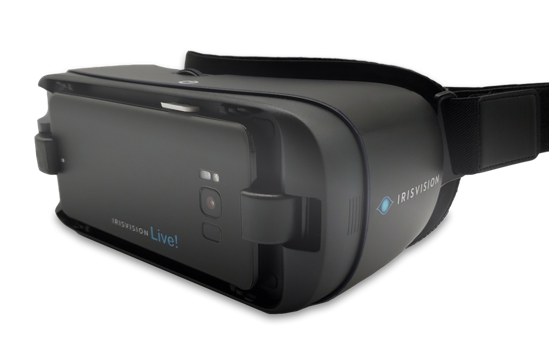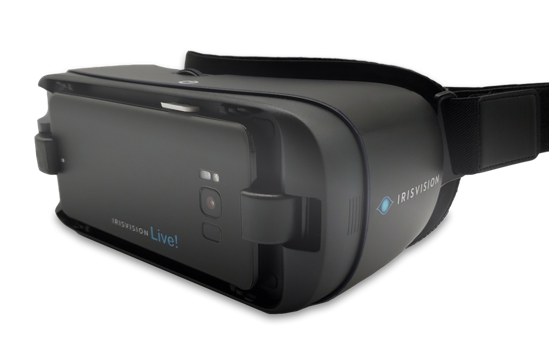 Contact Us
Let us help you with any questions you have.
Fill out the form below or call us at +1 (855) 449 4536 for your free consultation.